Landscape Company Reviews from
Valued Garden City Tree & Landscape Customers
Your outdoor space is an important part of your Victoria, British Columbia landscape. When you're seeking changes, you need a dependable landscaping team that cares about your unique space and your lifestyle. Creating a manicured, functional landscape is about more than external beauty. The way you care for your landscape has a big impact on the environment.
Garden City Tree & Landscape is a full-service residential and commercial landscaping company that provides a full line of services with a strong commitment to the environment. Instead of calling in multiple companies to take care of your landscape, we take care of everything from landscape design and installation to tree care and mulch or soil delivery. We even provide customized maintenance plans to ensure your property is always in pristine condition. If you've worked with us in the past and enjoyed the experience, we hope you'll take a moment to provide a detailed review.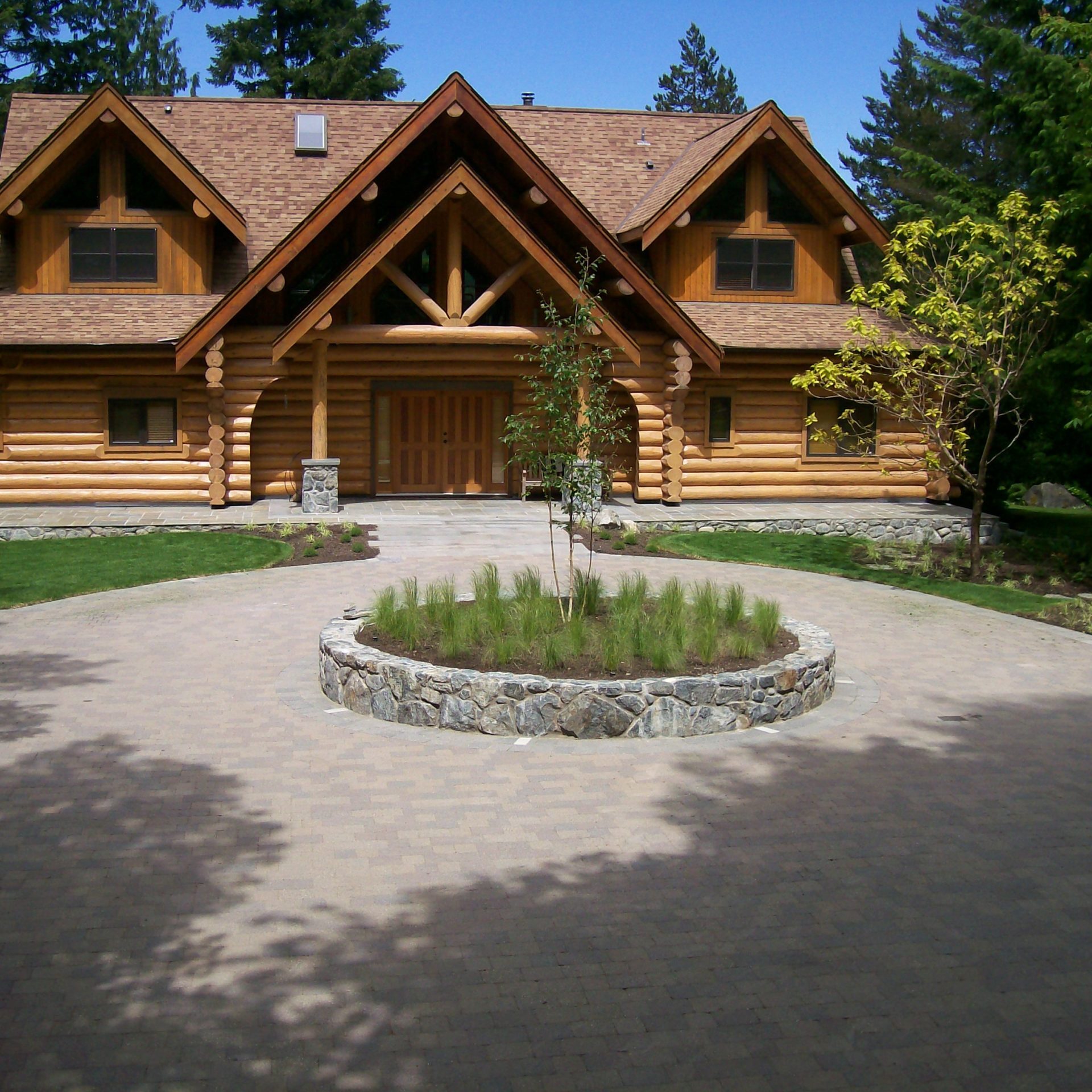 "Excellent quality. Excellent value. Professional, respectful and courteous. Personable. Prompt and timely. Outstanding work ethic. The mature cedar hedge surrounding my property needed a major reshaping, a significant pruning to repair previous cuts, and a careful trimming to restore a manicured appearance. Garden City Tree & Landscape Ltd. was able to deliver on all accounts. From the initial consultation and same day estimate from owner Chris, to the professional, knowledgeable, courteous, and skilled attention from the arborist team of Chris and Eva, I received top notch service and excellent value from Garden City Tree & Landscape Ltd. Upon arrival, Chris and Eva outlined their work plan to help restore the health and appearance of the hedge and then kept me updated of their progress throughout the course of the job. Both individuals were very respectful of my property, incredibly hardworking and most helpful with recommending ways for me to care for the hedge until their next visit. Additionally, I ordered five yards of the company's kelp mulch. Same day delivery and excellent product quality."
-P.Keenan
"GCT&L is a pleasure to deal with. They are highly professional, care deeply about the environment we share and their arborist Chris is amazing to watch as he does his thing way up into the tree and it's branches. The crew, who has worked my property a couple of times always leaves the yard in better shape then when they arrive by cleaning up everything. From landscaping, tree servicing, consultations, to their magical garden mulch they are in 1st. place as the best company in their field on Vancouver Island. Give them a try, you will not be disappointed."
J.Steel, Victoria
"We have used Garden City for a few years now to maintain our irrigation system. Their technician, James, is very competent and a true pleasure to have around."
- P.Havlik
"Garden City is hands down the best tree service in the city. They took on our huge job with a high degree of professionalism. The team was friendly and informative. They also gave me the best quote."
- M.Cunningham
"Tree removal - great company and great bunch of staff. They did my job ahead of schedule and on budget. The team were great at communicating with me and polite and courteous when on site. Thank you!"
- M.Leslie,Saanich
"My mother recently enlisted Garden City Tree to help with her lawn care and so far has been very pleased with the service. The staff and team are very professional and friendly, and helpful in determining what work needed to be done. Highly recommended!"
- R. Bong, Saanich
"I can't say enough great things about Garden City Tree & Landscape. Every part of the process was dealt with professionally. The job was done on time and looks amazing! Thanks so much to Clo and her sidekick for making the outside of our showroom look as amazing as the inside!"
- R.Taylor, Saanich
"Garden City was fantastic to deal with and the work provided was done expertly, quickly and cleanly at a great price. Had a very large cedar removed and was amazed at how proficiently and quickly it was taken down and cleanup done ! The crew were great !! Highly recommend this company !!"
- H. Birkett, Colwood
"So impressed with this team. Their work was impeccable and timely. Anytime we needed anything done or changed, they were extremely accommodating. A great group of people who were always respectful, in a good mood and genuinely cared about their work and product. I would recommend Garden City anytime."
- D. Mayo,Langord
Share the Details of Your Experience with your Victoria, British Columbia Friends and Neighbors
As a full-service landscaping company that serves both residential and commercial properties, our team provides a wide variety of services. Sharing the specific details of the services you received can help other property owners in the area find similar services to transform their landscape. Answering these questions will help you share a detailed review with other property owners in the area.
In which of our service areas do you reside?
Did you receive residential or commercial landscape services?
Do you take advantage of our maintenance services? Does the team always leave your property in better shape than when we arrived?
Is every member of the team always polite, friendly, and hardworking?
Did any member of the team go above and beyond the call of duty to really impress you?
Was your project completed on schedule and within your budget?
Did you have landscaping or outdoor living features installed? Were you happy with the quality and workmanship of these features?
Was every member of the team wearing a professional uniform?
Did our in-house soil or mulch supply improve the health of your landscape?
Do you feel that our team adequately listened to your needs and solved issues with your landscape?
Did your project manager provide consistent communication throughout the project, so you were always kept up to date?
Were you delighted with the final results of your project?
Quality Work Combined with Environmental Responsibility Yields Extraordinary Results
Every member of the Garden City Tree & Landscape team is passionate about preserving the environment. That's why we strive to help you find landscaping solutions that improve the health of your existing outdoor space and produce our own organic repurposed materials. We strive to provide you with a seamless and efficient landscaping process that provides you with the outdoor space you've been dreaming of and the environmental responsibility you desire. That's why your reviews are so important to the team. Reviews from our valued customers put a smile on the faces of our team members and keep us working hard.
Are You Ready to Share the Details of Your Garden City Tree & Landscape Experience?
It can be difficult to choose a team to make changes to your landscape. We're truly honored that you chose Garden City Tree & Landscape to take care of your landscaping needs. We know we enjoyed meeting you and providing services for your landscape, and we hope the experience surpassed your expectations. If you enjoyed working with our team, please take a moment to share the details with your Victoria, British Columbia friends, colleagues, and neighbors.
If you own a residential or commercial property in the Victoria, British Columbia area and it's time for an upgrade, get in touch with our experienced team today. Our friendly staff is standing by to answer your questions or schedule a consultation.